Debra R. Napolitano, Principal + Founder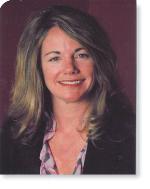 Deb is a Portland native with more than 20 years experience in commercial real estate.  During this time, she enjoyed a highly successful 10 year career with CBRE/The Boulos Company, working primarily in the Southern Maine market as an office leasing specialist and investment broker, handling many significant transactions in the market. In 2001 she left The Boulos Company to spend more time with her sons Sam, Tony, and Luca. Deb returned to real estate when a valued client asked her to act as a consultant on national due diligence projects. The work took her to the country's largest metropolitan cities, including Miami, Baltimore, Atlantic City, Cleveland, Washington. Through this work, Deb has become more aware of the trends and potential that could exist in the dynamic Southern Maine market.
With renewed energy and vision Deb created Paragon Commercial Real Estate. Deb is most proud of the quality and long-standing relationships she has built over the years, and her company is built on the mission of 'providing excellent service to a select clientele'.
Drew E. Swenson, CPA, LLM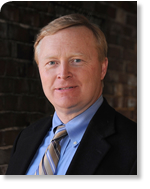 Drew has developed and financed in excess of $100 million in real estate projects and overseen property asset management and financial advisory services for clients throughout Maine and New England. Drew has served with distinction as a President and CFO for affordable housing, commercial development and operating companies, and prior to working in the private sector of the real estate industry, was a CPA and partner for 17+ years with KPMG and Berry Dunn McNeil & Parker. While in public accounting, Drew specialized in strategic and real estate business advisory services, real estate and hotel syndication, development, financing, tax planning, bankruptcy and turnaround consulting.

Drew holds a BA English, Magna Cum Laude and BA Political Science, Magna Cum Laude from the University of Maine. He also holds a JD from the University of Maine School of Law, an MA in Tax Laws, LL.M.Tax, Cum Laude from the Boston University School of Law and a CPA Certification in the State of Maine. Drew is a member of the Maine Society of CPAs and American Institute of CPAs.
He was a founder and former treasurer, president and director of The Maine Real Estate and Development Association and is and has been a trustee, director, officer and otherwise active in numerous other civic and charitable activities.